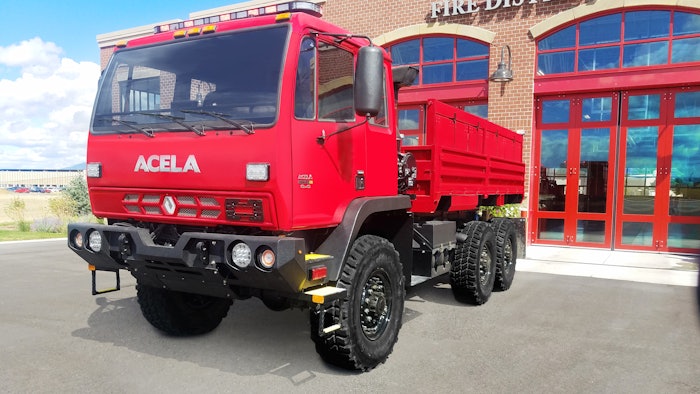 Acela Truck's line of Monterra extreme-duty, high-mobility trucks has been approved by the U.S. General Services Administration (GSA) for listing on the Federal Supply Service Schedule. 
The listing facilitates a streamlined procurement process for the growing number of federal, state, and local government agencies that require more capable on- and off-highway trucks, allowing them to obtain the vehicles quickly and easily under pre-negotiated terms and prices.
In order to shorten and streamline the GSA listing approval process, Acela partnered with Fedharmony to leverage its existing GSA contact. 
Fedharmony helps ease the federal procurement process by partnering with in-demand suppliers to add hard-to-find products to GSA. 
The GSA provides centralized procurement for the federal government through its online ordering system, GSA Advantage, offering billions of dollars worth of products, services and facilities that federal agencies use to serve the public.
Belgrade, MT-based Acela developed an advanced reconditioning and recapitalization process to provide military-grade trucks to commercial markets. The company supplies class 5-8 high-mobility 4x4 and 6x6 truck chassis.