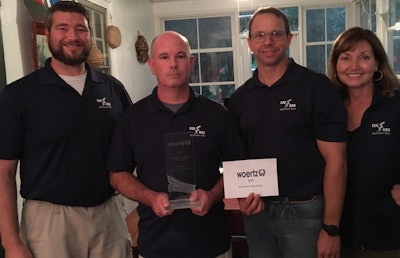 Swiss manufacturer Woertz, AG has announced that Colmar-PA based Electrotech Sales Group was their top export distributor for 2016-2017.
Woertz manufactures electrical products, such as cables, connectors, and trunking. The company has been in the industry for more than 90 years.
The company recently launched new fire-rated and IP68 flat cable systems with a patented insulation piercing technique that allows for splice-less secure connections for industrial and installation markets.