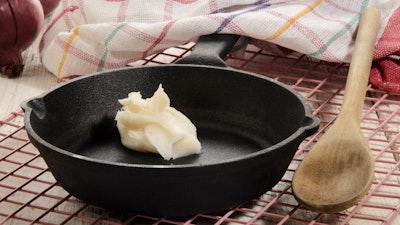 The Quay Corporation of Skokie, Illinois, recently announced that they are recalling approximately 258,121 pounds of pork lard products that were produced without the benefit of federal inspection. The U.S. Department of Agriculture's Food Safety and Inspection Service (FSIS) made the announcement.
The shelf stable packaged pork lard products subject tot he recall are 28-oz. sealed plastic cups containing the label Margarita Manteca Pork Lard, and were shipped primarily to retail locations in Texas. The problem was discovered when FSIS personnel visited the establishment after receiving information that the product was being labeled for sale without inspection.
There have been no confirmed reports of adverse reactions due to consumption of these products.