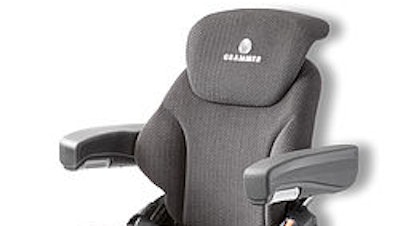 Grammar AG
BERLIN (AP) — German auto parts supplier Grammer AG says it's in talks with affiliates of shareholder Ningbo Jifeng on a possible takeover by the Chinese company.
Ningbo Jifeng, also an auto parts company, currently holds a little over a quarter of the shares in Grammer, which makes seats and other components for cars and other vehicles.
Grammer said Tuesday it's in "advanced negotiations" on an agreement that could lead to a takeover offer. It said the potential bidder is offering 60 euros per share, plus a proposed dividend of 1.25 euros per share. That would value the company at nearly 772 million euros ($900 million).
Grammer shares surged 22.2 percent Tuesday to 62.01 euros.
German officials have said the country welcomes Chinese investment but also wants easier market access in China.