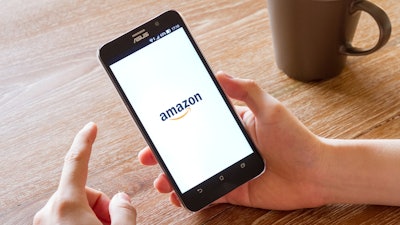 COLUMBUS, Ohio (AP) — Internet retail giant Amazon says it plans to build another large distribution center in Ohio. The Columbus Dispatch reports the newest center will employ 1,500 people in the village of West Jefferson, roughly 18 miles west of Columbus in Madison County.
Officials say the center is expected to open by the end of next year. It will become Amazon's third distribution center in the Columbus area. An Amazon spokesman said in a statement the company's growth in Ohio results from "an outstanding workforce and incredible customers." The Seattle-based company says it employs more than 6,000 people in the state.
Columbus remains one of 20 finalists for Amazon's planned second headquarters, which promises 50,000 jobs and a $5 billion investment.