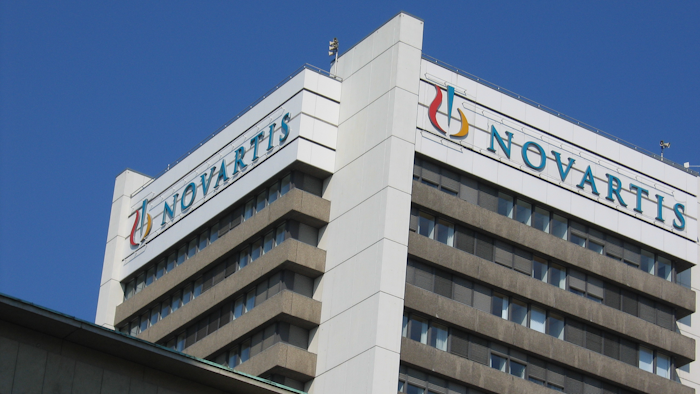 (AP) — Swiss pharmaceuticals giant Novartis says it has agreed to buy the U.S.-based gene therapy company AveXis Inc. for $8.7 billion, part of its goal to become a leader in the treatment of neurodegenerative diseases. The two companies say their respective boards have voted unanimously to approve the deal, to be paid for through cash and short-term borrowing. 
The tender offer for $218 per share marks a whopping 88 percent premium from AveXis' closing price in Nasdaq trading on Friday. Basel, Switzerland-based Novartis called the deal set to close in mid-2018 a "financially attractive acquisition with multi-billion dollar peak sales potential" even if it isn't expected to add to core operating income until 2020. 
The lead AveXis gene therapy candidate is for spinal muscular atrophy Type 1, which Novartis called the top genetic cause of death in infants, in which "nine out of 10 infants do not live to their second birthday or are permanently ventilator dependent."
The top executive for Novartis Pharmaceuticals, Paul Hudson, said the deal to bring in AveXis "would support both our ambition to be a leader in neurodegenerative diseases and our Neuroscience franchise priorities to strengthen our position in devastating pediatric neurological diseases such as SMA."