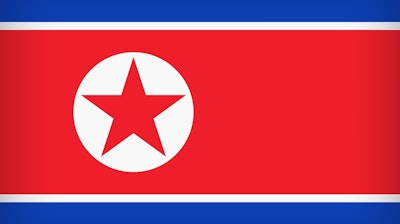 WASHINGTON (AP) — The Trump administration is hitting more than 50 vessels, shipping companies and trade businesses with sanctions in the latest bid to turn up the pressure on North Korea over its nuclear program, a senior administration official said Friday. President Donald Trump was set to announce the action at the Conservative Political Action Conference, followed by a public announcement from the Treasury Department.
The action is the latest U.S. effort to crack down on North Korean evasion of U.N.-mandated restrictions that deprive the pariah nation of revenue and resources for its nuclear and ballistic missile development. Those weapons pose an emerging threat to the U.S. mainland.
The official says Trump will call Friday's designations "the largest-ever set of new sanctions" on the North. The official wasn't authorized to publicly discuss the sanctions before Trump's remarks. The sanctions are targeted at sources of fuel and cash for the North.
The announcement comes as South Korea hosts the Winter Olympics, an occasion the two Koreas have used as an opportunity to ease tensions and restart talks. Although South Korea is a close U.S. ally, animosity between Washington and Pyongyang is still running high. Friday's action comes two weeks after Vice President Mike Pence, who attended the Olympics opening, promised the "toughest and most aggressive" economic sanctions against North Korea.