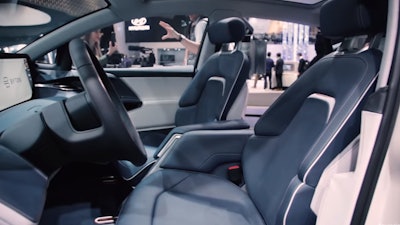 Faurecia
BLUE SPRINGS, Mo. (AP) — A French automotive technology supplier plans to open a $60 million production facility and bring 300 jobs to the Kansas City area.
Faurecia Interior announced Thursday that it will open a plant in Blue Springs. The company develops and makes interior vehicle and emissions components.
Faurecia used to have a location in Riverside with as many as 300 employees but it closed. The Kansas City Star reports a company spokesman said the Blue Springs location is not a relocation of the Riverside operation, because different Faurecia Interior facilities serve different customers and components.
The news comes after the Kansas City region has endured closings of the Harley Davidson motorcycle facility and Proctor & Gamble's in Kansas City, Kansas, so far this year.