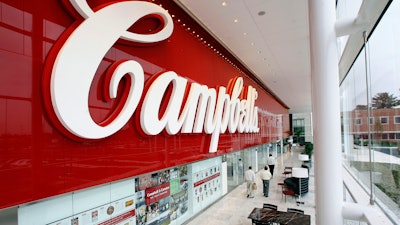 AP Photo/Mel Evans
NEW YORK (AP) — Campbell Soup will spend $4.87 billion in cash for Snyder's-Lance, gorging on a snack market that has grown increasingly competitive. The soup maker said Monday that the acquisition will allow it to expand its distribution channels in the crowded field.
Campbell Soup Co., based in Camden, New Jersey, is paying $50 per share, a 6.8 percent premium to Snyder's-Lance's closing price Friday. That's about a 27 percent premium to the stock's close last Wednesday, just before rumors of a deal began to circulate.
Snyder's-Lance, based in Charlotte, North Carolina, makes pretzels, chips. It's most well-known brands include Snyder's of Hanover, Kettle Brand and Pop Secret. It will join the Campbell's division that makes Pepperidge Farm and Goldfish crackers.