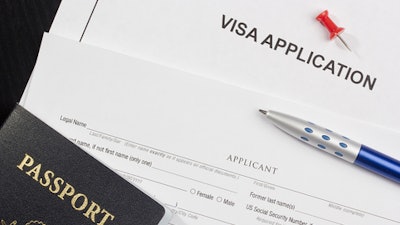 WASHINGTON (AP) — The Homeland Security Department has decided to offer extra visas for temporary, seasonal workers, a department spokesman said Wednesday.
DHS spokesman David Lapan said Homeland Security John Kelly hasn't decided how many visas will be offered but that number should be set soon. Lapan said the department expects to start issuing visas as soon as late July.
The H-2B visas are used for temporary, non-agriculture workers at a variety of businesses, including resorts. The government offers 66,000 such visas a year, and the extra visas will be available to companies that show they'd be significantly harmed if they aren't able to temporarily hire foreign workers. The Trump Organization is among the businesses that have utilized the visas.
Kelly was given authority to offer extra visas this year as part of a government spending bill that Congress passed in May.
The decision to add visas comes amid a Trump administration crackdown on illegal immigration and promises to bring back jobs.