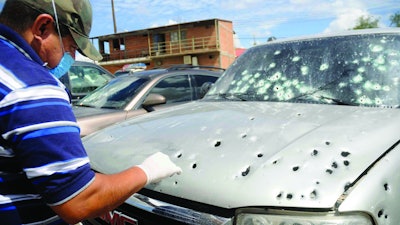 Flickr
MEXICO CITY (AP) — Deported Mexican migrants may take heart — or not — from getting job offers in one booming area of their home country's economy: the auto bullet-proofing industry.
The Mexican Automotive Bulletproofing Association issued a statement Wednesday saying it wants to take advantage of returning migrants' "experience and knowledge of the automotive industry."
The association is part of a broader industry group that has offered up to 50,000 jobs for returning migrants in private security and bodyguard services. A rebound in violent crime has boosted such industries in Mexico, but has hurt other areas of the economy.
While Mexico has feared mass removal of its citizens from the U.S., deportations in the first two months of President Donald Trump's term were down 13.4 percent from the same period of last year.