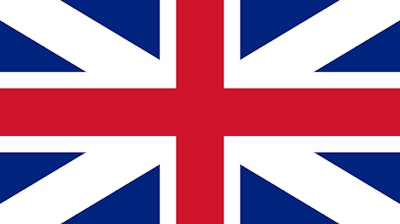 LONDON (AP) — Britain has reclaimed its place as one of the top five countries that firms look to make deals in, just six months after dropping off the list in the wake of the country's surprise to leave the European Union, according to a survey released Monday.
In its half-yearly report of business executives, consulting firm EY said Britain has rebounded to be the third most attractive destination for mergers and acquisitions, behind the U.S. and China. Last October, in the wake of the Brexit vote, it had slumped to seventh and out of the top five for the first time in EY's seven-year history of assessing deal intentions.
Steve Krouskos, EY's global head of transactions, said that irrespective of the Brexit vote, Britain remains a "major force in the global economy and a center of deal-making activity."
In the City of London, Britain has the most comprehensive financial sector in Europe and most commentators think the government, whoever wins the upcoming general election, will seek to retain that status in the Brexit discussions and that Britain will remain an open and transparent place to do business.
Last month, before she called the general election for June 8, Prime Minister Theresa May formally triggered the two-year process by which Britain will leave the EU. There's now growing talk that whoever wins the election will be in a better position to get a transitional deal with the EU that might last around three years.
In all, Krouskos thinks that elections can have a short-term impact on the appetite for corporate deals, but that longer-term issues such as rapid technological change are what really drive firms.
"Geopolitical and policy uncertainty is a permanent feature of the boardroom, but technology-enabled disruption poses a greater challenge to many business models," he said. "The exponential pace of disruption and transformation is compelling executives to engage in M&A. Companies need to innovate to follow rapidly changing customer preferences and buying assets can be the fastest way to radically reshape their business for future growth."
As a result, the interest in deals remains high. According to EY's survey of 2,300 executives across 43 countries, the majority of whom are CEOs, 56 percent of companies expect to actively pursue deals in the next 12 months. That's down a percentage point from October, but six points higher than a year ago and way above the survey's long-run average.
"Executives recognize that staying on the deal sidelines could mean they are sidelined from securing future-proofing assets," Krouskos said.
EY's findings echo those of specialist Mergermarket, which this month found that global deal-making has remained resilient this year in the face of uncertainties, with deals worth $678.5 billion announced in the first quarter, 8.9 percent up on the previous year's value.
Already this year, Johnson & Johnson, the world's biggest maker of health care products, has announced its largest-ever acquisition — the pending $30 billion purchase of Swiss biopharmaceutical company Actelion. And British American Tobacco has offered $49 billion bid for the nearly 58 percent of rival Reynolds it doesn't already own.
Getting deals through isn't always easy and this year has shown that. Recent failures include the proposed $30 billion tie-up between the London Stock Exchange and Deutsche Boerse and most dramatically Unilever's rebuff of a $143 billion approach from Kraft Heinz. And Rupert Murdoch's attempt to consolidate his media empire with Twenty-First Century Fox's purchase of Britain-based Sky is no done deal following the British government's decision to give regulators more time to weigh the matter because of the election.
One concern that's risen in the wake of the Brexit vote and the election of Donald Trump as U.S. president is that the global economy is heading for a period of increasing protectionism. However, despite speculation about trade barriers, Krouskos said cross-border M&A has already been a hallmark of 2017, with a resurgence of deals between the United States and Western Europe. According to the survey, only 36 percent of companies now plan to focus on domestic deals in the next 12 months.
"For many companies, cross-border deals are a necessity — successful companies will find ways to navigate challenges such as rising nationalism," Krouskos said. "Executives are evaluating a wide range of M&A geographies to secure market access and grow customer base."