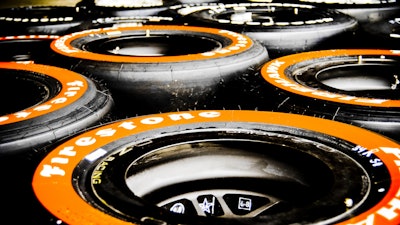 Flickr
INDIANAPOLIS (AP) — The IndyCar Series has reached a multiyear contract extension with longtime tire supplier Firestone.
Terms of the new deal with Bridgestone Americas Tire Operations were not immediately available following Tuesday's announcement.
Firestone has a long history with the series, supplying the tires used by the first and last Indianapolis 500 winners and a record 67 winning cars in the first 100 races. Since 2000, it has been IndyCar's sole tire manufacturer.
This season, Firestone has agreed to provide more tires during practice sessions, including a set of softer tires for Friday practices on street and road courses. Series officials hope additional tires puts more cars on the track for practices, boosting fan interest.
The season opener will be March 12 at St. Petersburg, Florida.