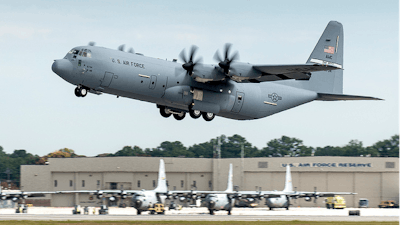 Lockheed Martin
Lockheed Martin recently received a $132.6 million contract for modifications to the KC-130J Hercules aircraft. The deal centers on craft that are part of a foreign military sales deal with France.
The design and manufacturing work will be performed at the company's Marietta, Georgia facility with an expected completion date of April 2020.
The KC-130J provides aerial refueling for tactical and tiltrotor aircraft and helicopters. It is also capable of conducting rapid ground refueling operations for armored and tactical vehicles - primarily for the U.S. Marine Corps.