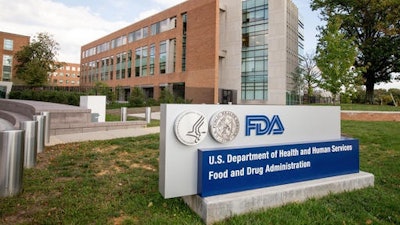 AP file
Reuters is reporting that the FDA has warned a former Sun Pharmaceutical drug factory over concerns with its quality standards.
The Sun Pharmaceutical Philadelphia factory was sold to U.S. firm Frontida BioPharm Inc. in June. At the time of selling the units, Sun Pharma did not mention anything about FDA inspections that had occurred the prior year, and had only stated that it was selling the plants as part of its manufacturing consolidation in the U.S.
According to a letter to Frontida, posted on the FDA website, the company's quality unit "knowingly released 27 lots of various strengths of clonidine HCl tablets on or about March 5, 2015, despite evidence that active pharmaceutical ingredient (API) used in their manufacture … was potentially contaminated." The letter goes on to say that the company's supplier recalled this lot of API based on inspectional findings that indicated inadequate controls to prevent cross contamination, and that Sun was notified of this recall as much as seven months prior to the release of the product.
Per the FDA, Frontida is now responsible for "investigating these violations, for determining the causes, for preventing their recurrence, and for preventing other violations in all your facilities."
According to Drugs.com, Clonidine lowers blood pressure by decreasing the levels of certain chemicals in the user's blood, and is often administered to treat hypertension.