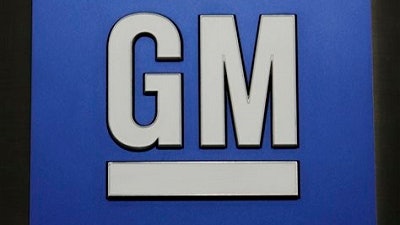 MARION, Ind. (AP) — General Motors said Monday that it plans to spend about $90 million to update equipment at an Indiana factory that supplies many of the company's assembly plants.
The new equipment for the Marion Metal Center will start being installed this year at the factory where it has some 1,400 workers, company officials said.
The project is aimed at improving the production capability and flexibility of the 2.7 million-square-foot Marion factory campus, which dates to the 1950s.
"This will enable our team to continue delivering quality to our stamping customers throughout North America," GM North America Manufacturing manager Dan Hermer said in a statement.
The company didn't announce any additional jobs for the factory, but Marion Mayor Jess Alumbaugh said the investment is a boost for the city about 50 miles northeast of Indianapolis.
"We are excited to have General Motors demonstrate their confidence in our community's bright future," Alumbaugh said.
The Marion plant supplies stampings and sheet metal assembly for cars, vans, trucks and SUVs to GM assembly plants in North America.
United Auto Workers national Vice President Cindy Estrada said the project will improve the Marion factory's competitiveness.