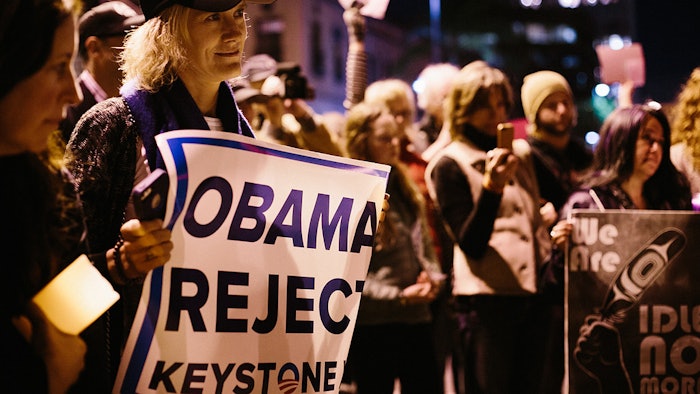 Flickr
LINCOLN, Neb. (AP) — The company that wanted to build the Keystone XL pipeline is seeking $15 billion in damages from the federal government after the Obama administration rejected the Canada-to-Texas project.
TransCanada Inc. filed a request for arbitration Friday, arguing that the decision violated the North American Free Trade Agreement.
The pipeline would have carried 830,000 barrels of crude oil per day from Hardisty, Alberta, in Canada to Steele City, Nebraska, where it would have connected to existing pipelines running south to Gulf Coast refineries.
A spokesman for the Canadian developer says the November rejection was "arbitrary and unjustified." The company also argued in its filing that the administration rejected the project to bolster its environmental credentials.
A State Department spokesman said the agency doesn't comment on pending litigation.