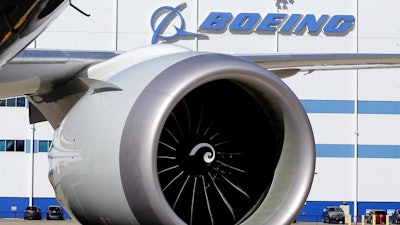 Boeing has awarded $200 million in contracts to small businesses for work on the International Space Station (ISS).
Boeing is NASA's prime contractor for the ISS.
The contracts were awarded under the Boeing Engineering and Technical Support Service program. The selected companies provide expertise in a number of areas including engineering, information technology, software development and mission assurance support.
Recipients include:
S&K Global Solutions, LLC, Polson, Mont.
Barrios Technology, Ltd., Houston
ALATEC, Inc., Huntsville, Ala.
Summit Technologies & Solutions, Inc., Alexandria, Va.
RVMTI JV, LLC, Cedar Park, Texas
All Points Logistics, LLC, Merritt Island, Fla.
Contracts cover the period of performance from October 2016 to September 2020.
During the first half of the government's 2016 fiscal year, Boeing Space Exploration programs, which include the ISS, Commercial Crew and Space Launch System, purchased approximately $754 million in products and services from a network of 690 suppliers.
Included in these purchases were contracts worth about $211 million awarded to small and diverse businesses.
"Supplier partners are critical to our growth and success," said Mark Mulqueen, Boeing ISS program manager.