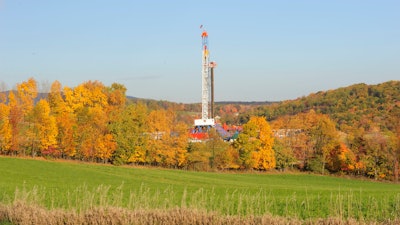 MONACA, Pa. (AP) — Shell Chemical Appalachia says it is building a petrochemical plant in northwestern Pennsylvania that will create up to 6,000 construction jobs and 600 permanent jobs once it begins production early next decade.
The company has been buying various rights and property, including a former zinc smelting site in Potter Township where the plant will be built. The plant will process ethane gas from Marcellus and Utica shale wells to create polyethylene, a plastic used in food packaging and auto parts.
Shell says construction will begin in the next 18 months, with the goal of bringing the plant online early in the 2020s. Former Republican Governor Tom Corbett in 2012 OK'd legislation to give Shell tax credits worth $1.7 billion to build the plant.