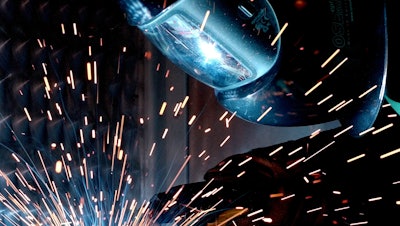 (AP) — Thousands of steel workers from across the European Union are demonstrating against the import of cheap Chinese products and are warning EU leaders not to exacerbate the situation by granting Beijing market economy status.
Beyond the workers, steel plant owners joined the chorus of protests, accusing China of illegal export subsidies and selling products below production cost, all of which contributes to the crisis in the European steel sector.
With whistles and firecrackers, the workers ringed some of the EU institutions to push their demands to keep Chinese steel at bay. The industry also argued that if the 28-country EU recognizes China as a market economy, a status that would allow for even more imports, it would cost tens of thousands of jobs.