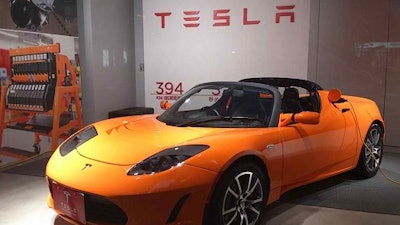 HARTFORD, Conn. (AP) — The majority leader of the Connecticut Senate says he'll introduce legislation that would allow electric vehicle manufacturers, including Tesla Motors, to sell cars directly to consumers.
Democratic Sen. Bob Duff, from Norwalk, is scheduled to appear Tuesday at a news conference with Tesla representatives to discuss his bill.

Tesla officials said last year they planned to resume efforts to pass state legislation allowing them to open showrooms in Connecticut and sell vehicles directly to consumers. Tesla is currently only allowed to operate a service center in Milford.

The Senate last year failed to take up a bill that would have allowed Tesla to open three retail stores. The same bill passed the House of Representatives by a wide margin.

Current state law prevents car manufacturers from selling directly to consumers.