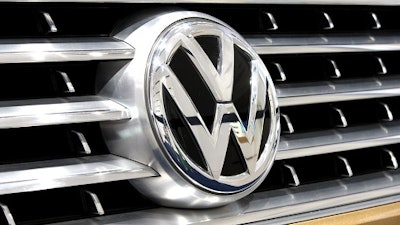 Pixabay.com
TRENTON, N.J. (AP) — The state of New Jersey sued Volkswagen Friday, claiming the auto maker sold diesel vehicles equipped with software that deactivated on-board emission controls except during emissions testing.
The suit filed in Hudson County alleges Volkswagen Group of America violated state clean air standards as it sought to gain a greater share of the passenger vehicle market.
"Our lawsuit alleges that Volkswagen put profit ahead of honesty, integrity, fair business practices and — most disturbing of all — the well-being of people living and breathing the air here in New Jersey and across the country," Acting Attorney General John Hoffman said in a statement.
Hoffman estimated more than 17,000 vehicles equipped with the software have been sold in New Jersey, including Audis and Porsches sold by Volkswagen.
The lawsuit claims Volkswagen violated New Jersey law by causing the emission control equipment not to operate and by increasing pollution in the air, including nitrogen oxide.
The suit seeks fines and restitution to car owners.
Volkswagen has admitted equipping cars with software that let them cheat on diesel emissions tests in the U.S. The U.S. Environmental Protection Agency is suing the company in federal court over what it says were 600,000 such vehicles.
Volkswagen says as many as 11 million cars worldwide have the software that enables them to cheat on tests. The company says it is working to fix the cars and to change its culture so that something similar does not happen again.
In an emailed statement Friday, Volkswagen Group of America said it was cooperating with regulators and that its "top priority in the United States is to identify an approved remedy for affected diesel vehicles."