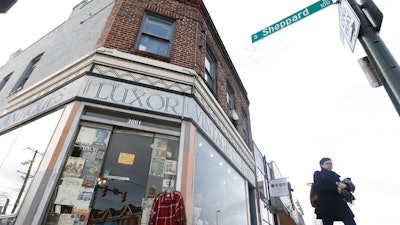 Associated Press
American consumers lost some confidence this month after the stock market tumbled and the economy showed signs of weakness, the University of Michigan says.
The university's index of consumer sentiment slipped to 92 in January from 92.6 last month. A year ago, the index stood at 98.1.
Richard Curtin, chief economist for Michigan's surveys, blamed the drop in stocks that caused an "an erosion of household wealth, as well as weakened prospects for the national economy."
The government reported Friday that the U.S. economy expanded at a slower, 0.7 percent annual pace from October through December.
Curtin said the massive snowstorm that hit the East Coast last week appeared to have had no impact on consumers' spirits.