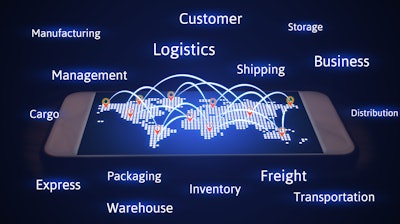 Earlier this year, the United States president announced significant tariffs on imports of steel and aluminum. Although several countries are excluded, the impact of this decision on global supply chains is unchartered territory. Protectionism is a murky and complex set of dominos with reactions and retaliations, some of them foreseeable, and some not. Some of them intentional, some not. Regardless, the structure of global supply networks will be impacted.
Naturally, there is a direct impact. With minimal warning, many U.S. manufacturers consuming imported steel have little choice but to absorb where possible or pass-on the additional material costs. The longer-term strategy will be to consider alternative sourcing, which is easy to write, but very difficult to implement.
Steel and aluminum extrusion plants are finely calibrated systems. Even a slight change to a raw material can have a major quality impact. Likewise, source and supply agreements are usually locked in many months in advance. Some agreements will have "force majeure" clauses that may allow flexibility in contracts, which legal teams will be scrutinizing. On whiteboards globally, supply chains are being redrawn.
Opportunities and Threats
Although the full affect of these changes is difficult to predict, there have already been some visible consequences. However, it is the unknown, indirect impact that the world will be waiting to see. To date, most analysts concur that the news is not all bleak. There will be winners as well as losers.
Local manufacturers of steel and aluminum are the intended winners. Indirectly, companies that service this sector will benefit. Losers will be exporters to those countries likely to take a retaliatory tariff position, i.e European tariffs on Harley Davidson and Levi.
Many losers will not be as obvious or intended. Consider a seemingly "safe" local manufacturer that sources and sells locally in a market with large competitors focused on export markets. Once their competitor's path to market is hindered, it may look to relieve overstock positions domestically. Manufacturers are being forced to create contingency plans.
This is happening in the context of Brexit, the U.S. withdrawal from the TPP, a U.S. trade war with China, and now NAFTA upheaval. The placement of tariffs should not be treated as an isolated event. Disruption is the new normal.
However when everything is disruptive then nothing is disruptive. The company that thrives in this environment will not necessarily be the biggest, the richest, the fastest or even the one with the best product or service. It will be the company that is agile, the company that can rapidly evolve and continually re-invent itself to exploit new opportunities and defend against sudden threats.
How to respond?
In the past, supply chain experts would respond to similar events by engaging network design tools to perform endless what-if scenarios in order to identify feasible new sources of supply and new capabilities to serve demand. In the short term, this remains a noble course of action. However network design tools are intended to be used in a strategic manner, for long-term planning of network and capacity.
The resultant plans are usually not time-phased. The outputs of network design processes are static plans covering where to invest infrastructure, where to source and where to serve. The "gotcha" is that disruption on a 2018 scale is not static, it is the new normal. Companies cannot realistically redesign their supply chain every time a government changes its trade policy.
The longer-term solution is to bring many of the 'where-to-source' and 'where-to-serve' decisions under the Sales and Operations Planning (S&OP) umbrella. The S&OP process is designed to digest business opportunities and threats in a time-phased manner. S&OP enables collaborative decision making to achieve corporate objectives that transcend current threats and opportunities. The S&OP process manages contingency and mitigation plans around risks, and manage action plans around opportunities. There is no better place to turn to in this period of disruption.
Similar to Network Design, the S&OP process will require iterations of various planning scenarios. Modern S&OP technologies have advanced analytical capabilities suitable to digesting and presenting large volumes of data in a decision-supporting manner.
S&OP is executed frequently and collaboratively harnessing the collective intelligence of stakeholders across the supply chain. In contrast, network design processes lack the agility required to respond to change. Network Design is executed infrequently and in isolation within centers of excellence.
This does not negate nor limit the role of Network Design solutions. They remain a required business process for strategic infrastructure planning. However, S&OP should be the first port of call when Twitter breaks the next geo-political news.
Shaun Phillips is the Global Product and Market Manager, Supply Chain, for QAD.