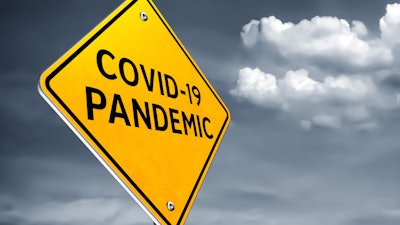 Since the launch of the OBBI Solutions' online platform, which is specifically designed to help employers navigate the problems caused by getting back to work, the company has obtained feedback from across pertaining to this tricky process. While there is a difference in emphasis from different sectors, there is also a remarkable degree to uniformity in the concerns which employers have. That feedback has helped the company refine and develop the OBBI Lite platform in helping provide employers with the most up to date and specifically tailored information, training and support as they get their staff back to work.
The top 6 issues are as follows:
How do they prepare a robust and contemporary risk assessment?

How do they ensure they have actions in place to ensure their risk assessment is activated?

How do they keep up to date with the ever-moving advice on health and safety?

How do they ensure controls are robust and being activated?

How do they track and document compliance with safety controls?

How do they keep a live record of compliance with the new rules?
This feedback from the manufacturing sector meshes with the capabilities of the OBBI Solutions' online platform. The company works with employers to help them develop contemporary risk assessments and help them plan ahead for a return of staff. Staff and employers can make sure that they are up to date through the practical and constantly updated information on handwashing, PPE use, social distancing, health screening and working practices. This can be accomplished via the platforms ability to:
Continuously test workers on those regulations, as well as complete daily COVID pre-checks, so they understand what is required to work safely.
Track and document these results, as well as overall compliance through pre-loaded checklists that encompass cleaning, PPE allocation and compliance, and an individual COVID health screening list that can be distributed to any member of staff each day, and signed off digitally.
Compile details of government restrictions, regulations and forward plans, as well as details from representative organisations.

Live records can be maintained to ensure that each employee will have their own secure COVID portal that can be accessed through any device, including their own smart phone or tablet, to assist with remote training. The usage and information contained in this portal can still be monitored by managers and supervisors to ensure adherence to company standards.
The OBBI Lite platform is free, with more information, including company contacts at https://www.obbisolutions.com/