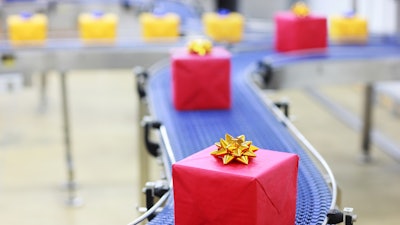 While manufacturing organizations can't directly control market conditions, the industry can work toward achieving a new streak of growth by championing digital transformation in their teams' technology and processes. In the manufacturing sector, many organizations' configure, price, quote (CPQ) processes have remained relatively unchanged over the past decade. But manufacturers must innovate if they want to achieve industry growth.
4IR (Fourth Industrial Revolution, i.e. Industry 4.0) automation tools, such as CPQ platforms, will allow manufacturers to meet demand better and faster. Here are a few benefits manufacturing can achieve through CPQ innovation.
Unite Sales and Manufacturing
Sales professionals are responsible for liaising with the customer and determining the feasibility of custom orders. But in many manufacturing companies, sales and engineering departments are out of touch with each other. In a traditional manufacturing setting, sales closes the deal with the customer and brings their ask to the engineers, and the engineers work privately to calculate cost and determine how to build it.
But with the enablement of mass customization in 4IR, such a long process won't sit well with customers who are accustomed to accessing information instantly, without even talking to a salesperson. The sales, pricing and building processes must be rebuilt and intertwined, and modern CPQ can drive that unification by letting the customer visually build the ideal product, immediately view the price, and purchase on the spot.
Offer a Consumer-Like Experience
B2B buyers' ability to choose and customize their purchases as consumers has affected the experience they demand in the B2B world. They require a strong UX for all their researching and purchasing needs, even for complex and custom orders. A modern CPQ tool helps manufacturing teams streamline the entire experience for customers so that they can easily configure an intricate product and order it on the spot — all as if they were buying a pair of custom sneakers for themselves outside of the office.
Eliminate Excess
CPQ technology allows manufacturers to use materials more efficiently. Gaining greater insight into orders and the required materials allows manufacturers to reuse existing materials and produce less waste — a huge win, especially when it comes to building complex customized products. Smarter use of materials, and tying a CPQ system into existing ERP systems, helps teams move closer to customizing on a mass scale. Meanwhile, the tech allows teams to work on the back-end as if it were a standard, mass-produced product.
Investing for Continued Growth
Given the industry's potential for growth, why wait to prioritize organizational efficiency? Now is the time to put in the work and budget to digitally transform your organization's manufacturing processes.
Carrying out these steps won't be quick or simple. You can't push a button and watch the benefits unfurl in front of you. You'll need to shift your team's culture to embrace technology, overhaul processes, and communicate with other teams in ways you haven't before. But the work and investment will be more than worth it as the benefits carry your team into the 4IR age for a successful and sustainable future.