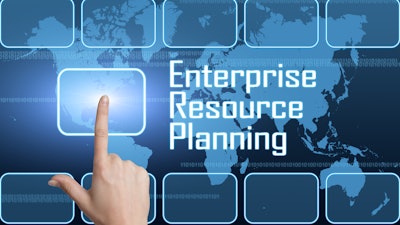 Disruption and transformation are the new normal in the automotive industry: from CASE (connected, automated, shared, and electrified) to COVID, unpredictability is wreaking havoc – whether it is with supply chains, OEM demand forecasts, labor and staffing challenges or the sheer, relentless pace of technical change. In the face of this perfect storm of disruption, what should suppliers do to get ahead of these shifting winds and set a course for smoother sailing in the years ahead?
Technology Implications
Suppliers need to objectively re-evaluate how well their IT capability supports their business strategy. A foundational element in most IT portfolios is usually the enterprise resource planning (ERP) system. In many cases, this has evolved into a patchwork of customized applications using multiple sources of data, tied together with awkward interfaces, requiring significant care and feeding, and providing a sub-optimal user experience. Most importantly, these cobbled-together systems are no longer able to support the real-time, end-to-end visibility, scalability, collaboration and agility needs of the automotive business – which greatly increases the risk of future business disruption.
Auto suppliers need to move away from siloed, inward-focused, monolithic and standalone legacy ERP systems. Historically, these legacy ERP systems have been notoriously expensive, difficult and time-consuming to implement, maintain and use, are not industry-specific, and often leave the supplier beholden to the ERP vendor who requires an all-or-nothing approach to deploying their solution. Furthermore, legacy ERPs are unable to process the vast and growing volumes of newer unstructured data that are key to gaining a holistic view of customers, transactions and business operations.
Instead, let's look to intelligent, data-driven, collaborative digital platforms with all the critical business capabilities.
The Road Forward
Leading organizations have shifted to ERP as a digital core, architected around business priorities and required capabilities. Accordingly, monolithic ERP applications are no longer the center of gravity for enterprises. Companies now have the option of a more modular, cloud-based "hub and spoke" networked approach, which can adapt and scale in line with business needs. This modular approach – sometimes referred to as composable ERP – is built around an industry-specific ERP solution as a strategic integration platform to supplemental applications, potentially from multiple vendors – as well as to external trading partners, collectively forming a business "ecosystem." Figure 1 illustrates this concept: