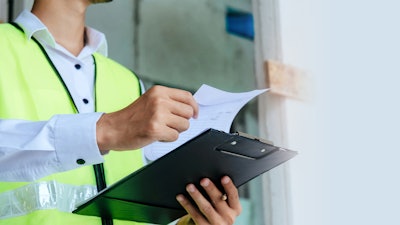 iStock
Regal Industrial is a Pennsylvania-based metal coatings company with a comprehensive safety and health program that protects workers at its corporate headquarters. However, the company failed to do the same for employees at a manufacturing facility it opened in the fall of 2021 in Millville, NJ, according to a recent OSHA investigation.
Responding to a complaint, OSHA opened an investigation at Regal Industrial on April 18, 2022, and later identified 21 violations of federal workplace safety standards. Specifically, the company failed to:
Provide training on respirator use and medical evaluations to determine if employees were physically capable of wearing them.
Develop and implement a written hazard communication program.
Maintain safety data sheets onsite, and train employees on chemical hazards.
Provide fall protection and machine guarding.
Train forklift operators and certify them.
Ensure safe use of electricity in areas where flammable paints were sprayed, and to keep emergency exits unobstructed.
Establish and follow a routine schedule for floor cleaning and removal of combustible residue.
Ensure proper use of power tools.
As a result, OSHA cited Regal Industrial for five willful, 15 serious and one other-than-serious violations, and proposed $573,681 in penalties.
The willful citations relate to the respirator, written hazard communication program, safety data sheet, fall protection and chemical hazard violations, and the serious and other-than-serious citations address the remaining safety violations.
"Prioritizing production over worker safety is never acceptable and can lead to serious injuries or worse," said OSHA Area Director Paula Dixon-Roderick in Marlton, New Jersey.
Founded in 1974 in Donora, Regal Industries Corp. provides abrasive blasting, metallizing and coating applications for steel and concrete structures such as bridges, marine structures, piping and railings.
The employer has 15 business days from receipt of its citations and penalties to comply, request an informal conference with OSHA's area director or contest the findings before the independent Occupational Safety and Health Review Commission.