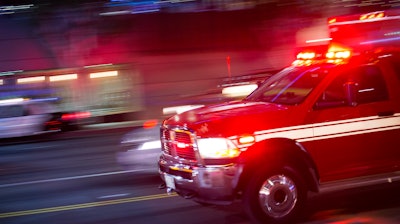 iStock
On Sunday morning, a 23-year-old contract worker at the Perdue Farms chicken processing facility in Perry, Georgia, died while cleaning equipment.
A supervisor found Ramirez slumped over. He thought Ramirez was looking for something, but as he approached him, the supervisor felt a shock and realized that Ramirez was being electrocuted. He turned off the power, call emergency services and started performing CPR.
According to the Macon Telegraph, Antonio Ramirez was electrocuted around 5:30 am and he was pronounced dead at the hospital about an hour later.
Ramirez worked for QSI, which Perdue contracted to clean production equipment. Ramirez was in an area of the facility known as "The Hot Room."
According to QSI, Ramirez was a sanitation supervisor at the plant.
Perdue and QSI are working with OSHA and local authorities on the investigation.
According to a report from WMAZ, Ramirez was married with a one-year-old child and another on the way (his wife is three months pregnant).