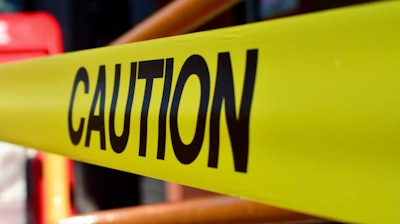 LOS ANGELES (AP) — Authorities say two workers have suffered burns in an electrical accident a Los Angeles water filtration plant.
The Fire Department says it happened at around 2:45 p.m. Tuesday at a Granada Hills facility. Two men were hospitalized in serious but stable condition with facial burns and possibly other injuries.
A third man also was taken to the hospital for examination although he didn't have any apparent injuries.
The men are reportedly conscious and alert.
The Los Angeles Department of Water and Power says the facility is a water filtration plant and the incident didn't halt operations.