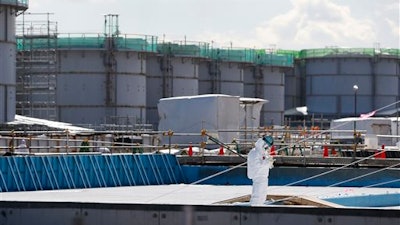 AP file
TOKYO (AP) — The operator of Japan's wrecked Fukushima nuclear plant says much of the radioactive water stored at the plant isn't clean enough and needs further treatment if it is to be released into the ocean.
Tokyo Electric Power Co. has said treatment of the water could remove all radioactive elements except tritium, which experts say is safe in small amounts.
TEPCO said Friday that studies found the water still contains other elements. It said more than 80 percent of the 900,000 tons of water stored in large, densely packed tanks contains radioactivity exceeding limits for release into the environment.
TEPCO said it will further treat the water to ensure safety.
Experts are still debating what to do with the water because fishermen and residents oppose its release into the ocean.