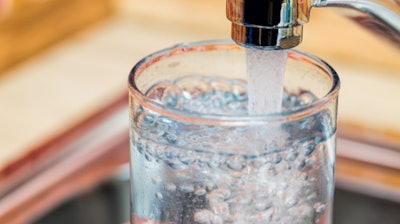 SEBRING, Ohio (AP) — The former superintendent of a village water plant in northeast Ohio has pleaded no contest ahead of his misdemeanor trial for failing to notify residents of high lead levels in drinking water.
The Vindicator reports 62-year--old James Bates, of Salem, entered the plea Friday to one count of non-compliance with drinking water notification rules. He was sentenced to 200 hours of community service and a $500 fine.
An Ohio assistant attorney general said Bates' failure to notify Sebring residents for seven weeks about high lead levels didn't cause substantial health risks.
Bates' attorney disputed some of the state's claims.
Bates came under scrutiny in January 2016 when Sebring schools closed and pregnant women and small children were warned not to drink tap water because of high lead levels.