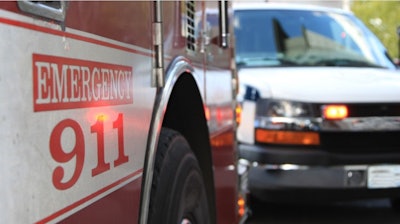 WOOSTER, OH – ArtiFlex Manufacturing faces $213,411 in fines after an employee suffered a partial finger amputation.
The U.S. Department of Labor's Occupational Safety and Health Administration (OSHA) cited ArtiFlex for exposing workers at its Wooster location to amputation hazards.
OSHA investigators determined that the tool and manufacturing servicer failed to adequately guard pinch points on a conveyor belt.
OSHA cited the company for similar violations at the same location in 2016, and has placed ArtiFlex Manufacturing in its Severe Violator Enforcement Program.
According to the company's website, ArtiFlex is a provider of tooling, automation, and manufacturing solutions for stamping and assemblies.
The company has more than 1,000 employees and seven locations in Michigan, Ohio, and Kentucky.
"This employer's repeated failure to adequately guard machine operating parts put workers at risk for serious injuries," said OSHA Area Office Director Howard Eberts, in Cleveland. "Employers are required to install and maintain machine guards to protect workers from amputation hazards."
Artiflex Manufacturing has 15 business days from receipt of the citations and penalties to comply, request an informal conference with OSHA's area director, or contest the findings before the independent Occupational Safety and Health Review Commission.
Undethe Occupational Safety and Health Act of 1970, employers are responsible for providing safe and healthful workplaces for their employees. OSHA's role is to help ensure these conditions for America's working men and women by setting and enforcing standards, and providing training, education and assistance.