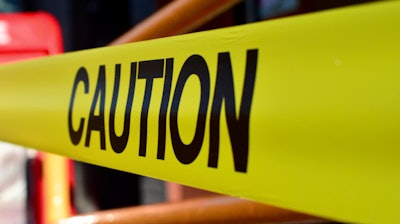 ALABASTER, Ala. (AP) — An industrial accident at a lime plant in Alabama has seriously injured one worker.
Alabaster Fire Executive Officer Rowdy Tidwell tells AL.com that a worker was badly burned in an explosion at Lhoist North America on Wednesday evening. He's been airlifted to a hospital.
The cause of the explosion remains under investigation.
No further information has been released.
According to the company's website, Lhoist is a major supplier of lime, limestone and clay products to the North American marketplace, with locations throughout the U.S. and in Canada.