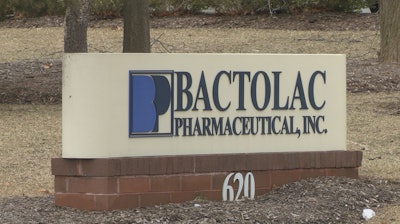 Stringer News, Twitter
HAUPPAUGE, N.Y. (AP) — Police say a worker at a New York plant that manufactures nutritional supplements was killed when a metal drum exploded.
Suffolk County police say the fatal accident happened shortly before noon Friday at Bactolac Pharmaceutical in Hauppauge on Long Island.
They say Sergio Escobar was cutting a metal drum with a grinder when the drum exploded and struck him.
The 59-year-old Escobar was taken to a hospital, where he was pronounced dead.
Executives at Bactolac Pharmaceutical did not immediately return a call seeking comment.
The federal Occupational Safety and Health Administration has been notified.