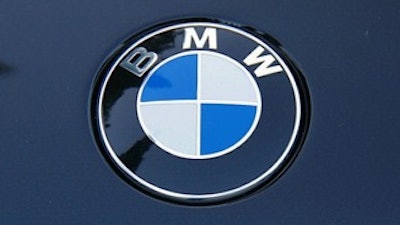 GREER, S.C. (AP) — Authorities say a private contractor has died in what appears to be a workplace accident in the paint shop of BMW's vehicle plant in South Carolina.
Spartanburg County Coroner Rusty Clevenger said the contractor was killed Wednesday morning while working on BMW equipment at the plant in Greer.
Clevenger's statement neither releases the worker's name nor does it give details about the death beyond saying it appeared to be an accident. An autopsy has been ordered.
BMW says it has stopped work in its paint shop as Spartanburg County deputies investigate.
The German company produces about 1,400 vehicles a day at its plant in Greer.