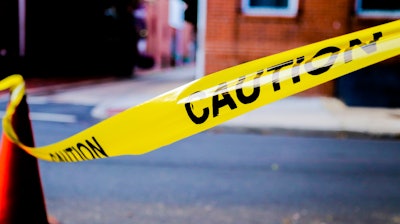 MORAINE, Ohio (AP) — Authorities say an accident at an automotive glass manufacturer's plant has resulted in the death of a forklift operator in southwestern Ohio.
OSHA is investigating after a worker was crushed between a machine and a 1-ton pallet of glass. The plant was previously cited for safety violations.
The Dayton Daily News reports officials from Fuyao (foo-YOW') Glass America Inc. say they're cooperating with OSHA and local authorities in the investigation of 57-year-old Ricky Patterson's death early Tuesday at the Chinese automotive glass manufacturing plant near Dayton.
The Montgomery County Coroner's Office says Patterson died of blunt-force trauma to the head and neck. A police report says the accident was recorded on company cameras.
Workers who unsuccessfully tried to unionize have alleged unsafe conditions at the site. Fuyao says safety is its top priority.
OSHA fined Fuyao $38,000 last year for safety violations. A $227,000 fine in 2016 for serious and non-serious violations was later reduced to $100,000.
The plant employs about 2,000 people.