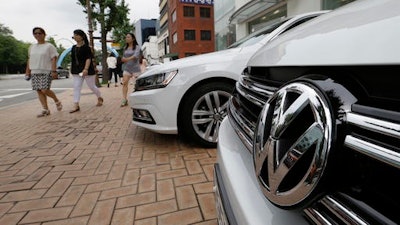 AP file
DETROIT (AP) — U.S. safety regulators have closed an investigation into leaky gas tank flanges, determining that recalls by three German auto brands took care of the problem.
The National Highway Traffic Safety Administration opened the probe in July of last year after Volkswagen, Porsche and Audi issued recalls due to fuel leaks from flanges made by German automotive supplier Continental Automotive Systems Inc. The polymer flanges can crack and leak fuel, potentially causing fires.
Continental told the agency at the time that it sold the flanges to 11 automakers and five other parts supply companies, possibly affecting millions of vehicles.
But last year Continental said its evaluation found a lack of problems with other automakers due to differences in vehicle design and use of the flanges. The supplier previously said environmental factors such as acids from cleaning solutions were a factor in the VW, Porsche and Audi recalls.
Agency investigators said in documents posted Monday that the size of the VW, Porsche and Audi recalls was correct and that no further recalls are necessary.