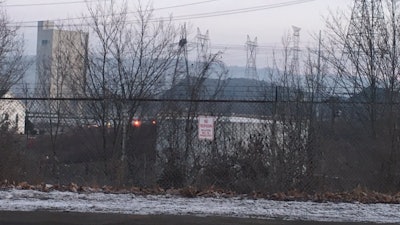 Twitter, @GabriellaDeLuca
SHIPPINGPORT, Pa. (AP) — Firefighters are on the scene of a ductwork fire at FirstEnergy's largest coal-fired power plant in western Pennsylvania.
The fire at the Bruce Mansfield Power Plant in Beaver County was reported just before 4:30 a.m. Wednesday.
A FirstEnergy spokeswoman says the fire is contained and there has been no safety or environmental issues.
No injuries have been reported.
Two workers died and four others were injured when toxic gas was released during a pipe repair in August.
Update: The fire has been extinguished.