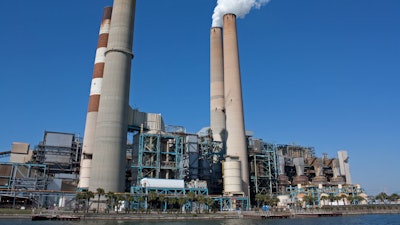 Wikipedia
APOLLO BEACH, FL – In June 2017, OSHA investigated the Big Bend River Station electrical power plant in Apollo Beach after five employees were fatally injured, and one other suffered serious burns.
Inspectors found that the employees were burned when a blockage inside a coal-fired furnace broke free and spewed molten slag into the work area.
Employees of Tampa Electric, Gaffin Industrial Services, and Brace Integrated Services Inc. died in the incident.
OSHA cited Tampa Electric for failing to follow energy control procedures while performing maintenance on equipment.
Gaffin Industrial Services was cited for failing to develop procedures to control hazardous energy.
Tampa Electric and Gaffin were also cited for failing to provide appropriate personal protective equipment to safeguard employees from burns.
Proposed penalties for both companies totaled $160,972. Brace Integrated Services was not issued citations.
The companies have 15 business days from receipt of their citations and proposed penalties to comply, request an informal conference with OSHA's area director, or contest the findings before the independent Occupational Safety and Health Review Commission.
Under the Occupational Safety and Health Act of 1970, employers are responsible for providing safe and healthful workplaces for their employees.
OSHA's role is to ensure these conditions for America's working men and women by setting and enforcing standards, and providing training, education, and assistance.