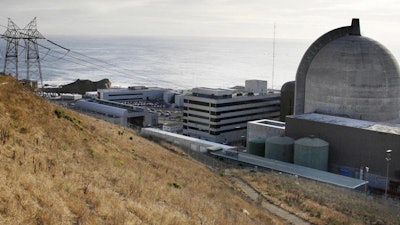 AP Photo/Michael A. Mariant, File
SAN FRANCISCO (AP) — California utility regulators have approved an agreement to retire the state's last nuclear power plant.
The California Public Utilities Commission voted unanimously Thursday to ratify a 2016 deal to mothball the Diablo Canyon nuclear plant at San Luis Obispo.
Environmentalists and plant-owner Pacific Gas & Electric Co. have agreed that the state no longer needs the electricity from the nuclear plant. That's due in part to the growing affordability of solar and wind power, as well as natural gas.
Utilities Commission President Michael Picker says Diablo Canyon no longer makes economic sense.
The deal also allows PG&E to recover $241 million from ratepayers for closing the plant.