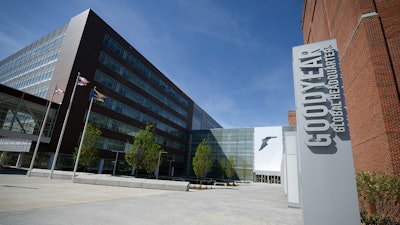 DETROIT (AP) — U.S. safety regulators are investigating whether some older Goodyear motor home tires can fail and cause crashes and possibly deaths.
The National Highway Traffic Safety Administration says it began the probe after a court ordered the release of Goodyear data from lawsuits, which had been sealed under court orders and confidential settlement agreements.
According to the data, the G159 tires failed while in use, resulting in deaths and injuries. The agency says in documents posted Jan. 1 that the number of claims suggests the failures could be caused by a safety defect. Goodyear wasn't required to report many of the claims to NHTSA under federal law.
The investigation covers about 40,000 tires from 1996 to 2003.
The agency also received 10 complaints of tire failure, including two that caused crashes. The documents say Goodyear reported nine claims to the agency involving one death and 13 injuries. Some of those filing claims allege the G159 tires were not designed for extended highway use on motor homes.
Goodyear Tire & Rubber Co. said Tuesday in a statement that it will fully cooperate with the investigation.