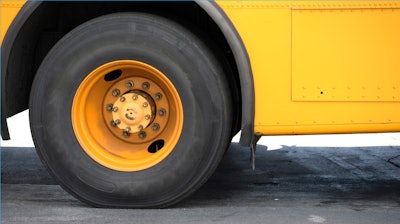 CHESTER, S.C. (AP) — The widow of the bus driver killed in a 2016 crash in North Carolina has filed a wrongful death lawsuit in South Carolina against the manufacturer of the tire investigators say caused the crash.
The Herald of Rock Hill reported Tuesday that Alisa D. Kirkpatrick filed suit against Zhongce Rubber Group in Chester last month, saying their tire failed to perform properly.
Brian Kirkpatrick was driving the bus rented by the Raham Juco Academy football team when it hit a guardrail and bridge on the U.S. 74 bypass near Rockingham, North Carolina, on Sept. 17, 2016. Two players and a coach's son also died.
The North Carolina Highway Patrol concluded that tire failure caused the crash.
Officials at Zhongce Rubber Group's California office said no one could discuss the lawsuit.