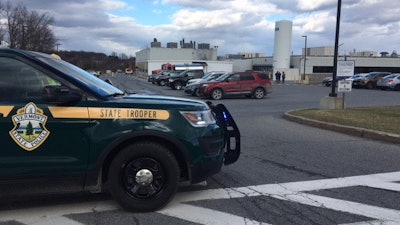 Twitter, @wcax
VERGENNES, Vt. (AP) — Authorities say a dust collector exploded outside a Vermont aerospace plant, injuring four people.
One person was taken to the University of Vermont Medical Center in Burlington to be treated for burns.
The town police chief says the explosion Friday at the UTC Aerospace Systems plant in Vergennes caused interior damage.
UTC Aerospace Systems supplies aerospace and defense products. It's headquartered in Charlotte, North Carolina, and employs 41,000 people worldwide, according to its website.