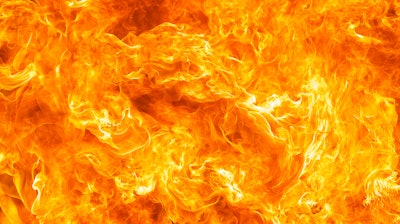 A turbine fire called firefighters into action at the Kleen Energy natural gas power plant in Middletown, Connecticut.
According to the Hartford Courant, the fire was burning in the insulation of a large turbine and took approximately three hours to extinguish, however no one was hurt in the incident.
Rescue personnel were called to the scene at about 10:30 pm after the small diesel fuel fire started in a jet-engine-style turbine.
According to the fire chief, the blaze was tough to fight because of the intense heat. Firefighters had to take apart the insulation with bolt cutters and electric saws to expose the insulation before using fire extinguishers -- the equipment would have been damaged by water.
According to the AP, the plant had a deadly explosion while it was still in construction in 2010. Six people were killed and about 60 others were injured.
Authorities said the explosion was sparked while crews used natural gas to clean out pipes.