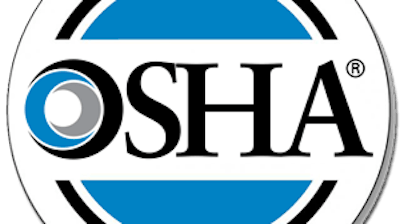 The Occupational Safety and Health Administration (OSHA) recently cited Buford, Georgia-based Elringklinger USA for exposing workers to electrical, fall and noise hazards that carry proposed penalties totaling $308,906. OSHA inspected the plant after an employee performing maintenance on a screen print machine was injured.
Approximately two months later a second worker suffered an amputation of the left index finger while making an adjustment on a punch press machine. Investigations resulted in 29 serious and three other-than-serious violations, including failing to install machine guarding, preventing unauthorized employees from performing tasks that require the control of electrical hazards, and protecting workers from excessive noise exposure.
"The injuries these hazards caused could have been prevented if this company had implemented required safety procedures," said OSHA Area Director William Fulcher, in Atlanta. The inspections were part of a regional OSHA program focused on improving safety within the auto parts industry.
The company has 15 business days from receipt of its citations and penalties to comply, request an informal conference with OSHA's area director, or contest the findings before an independent commission.