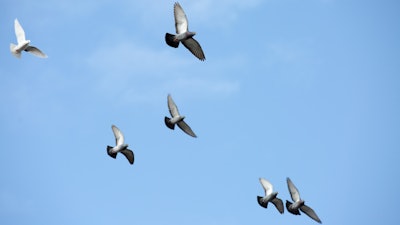 PEABODY, Mass. (AP) — A fire that knocked a Massachusetts city's water treatment plant out of commission has been blamed on birds.
Peabody Fire Lt. Chris Dowling tells The Salem News it appears the March 13 blaze was caused by nesting birds that chewed the insulation on an electrical wire on an exterior light fixture.
That exposed the bare conductors in the wiring, which heated up the nesting material and ignited the roof.
The plant's roof was destroyed, and there was heavy damage to one side of the building. Some equipment used in the operation of the facility was also damaged.
The plant remains inoperable and city officials say it may be a year before it's up and running again.
The city has plans in place to make sure residents have clean water.