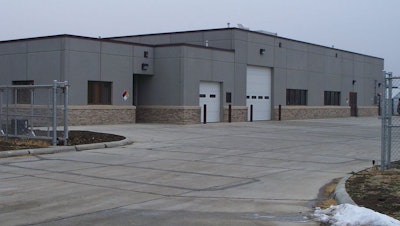 Provided to Sioux City Journal
SERGEANT BLUFF, Iowa (AP) — Sergeant Bluff officials say the city's water treatment plant doesn't function as promised and so are suing the engineering firm that designed it.
The Sioux City Journal reports that the city sued Veenstra & Kimm Inc. on Tuesday in Woodbury County District Court. The lawsuit says the West Des Moines firm was paid more than $4.5 million to design the plant. The lawsuit also says the city has incurred higher costs for chemicals, labor and repairs since the plant opened in 2011 because it wasn't designed properly and can't operate "at the contracted capacity."
Veenstra & Kimm President Bob Veenstra has declined to comment.
The city has said its water is safe and that residents shouldn't worry about using or drinking it.