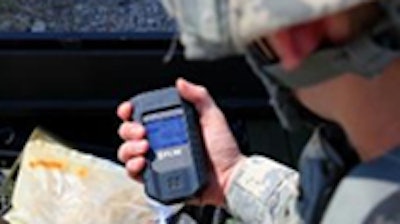 FLIR Systems, Inc. has received an order for 50 U.S. Army Chemical, Biological, Radiological, and Nuclear Dismounted Reconnaissance Sets, Kits, and Outfits (CBRN DR-SKO) systems. It falls under a five-year indefinite delivery, indefinite quantity contract from the U.S. Department of Defense, in support of the Joint Program Executive Office for Chemical and Biological Defense Program of Record.
The order is valued at $54.2 million, with deliveries extending through the second quarter of 2018.
The CBRN DR-SKO system is a set of mission specific kits that characterize and provide full spectrum CBRN dismounted reconnaissance capability utilized by the U.S. Military Joint Services, including units within the Army, Navy, Air Force, Marines, and National Guard Weapons of Mass Destruction-Civil Support Teams.
The program has been in development since 2008 with FLIR Systems, Inc. as the prime contractor.
Since the CBRN DR-SKO IDIQ was awarded in December 2014, over 100 systems have been delivered to the U.S. Department of Defense, with production being performed out of FLIR's facility in Elkridge, MD.