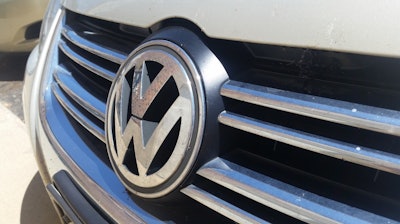 BEIJING (AP) — Volkswagen's main Chinese joint venture is recalling 680,925 Audi vehicles to check and possibly replace a coolant pump it says might become clogged and overheat.
The country's product quality agency said Wednesday the recall applies to Audi A6L, Audi A4L and Audi Q5 vehicles manufactured in China between May 2011 and January 2016. The company also is recalling imported Audi A4 Allroad SUVs and Audi A5s made between November 2011 and November 2013.
The statement said the recall focuses on a coolant pump that might become clogged and overheat, possibly causing a fire in the engine compartment in extreme cases.
FAW-Volkswagen, the German automaker's joint venture with state-owned FAW Group Corp., said it would check the pumps, replace any that have problems and upgrade their software.